Organisations are constantly reviewing their strategies and looking for ways to attract and retain talent. One of the effective ways of achieving the above is for organisations to consider Permanent Health Insurance (PHI) for their employees.
This insurance enables employees to continue getting a salary when they are not able to work due to an illness or an injury.
What is Permanent Health Insurance?
There are some illnesses or injuries that take longer to heal, and employees exhaust their sick leave. This is where having PHI becomes beneficial. The cover provides income to the employee when their paid leave days run out.
However, the illness or injury should affect the person's ability to continue doing the work or occupation they were specifically hired to do. For instance, if an employee is hired as a receptionist and gets injured but can fulfill their duties using a wheelchair, then the insurance will not apply.
Depending on the premiums chosen, the payout ranges from 50% to 75% of an employee's monthly salary. The payout continues until the employee is fit to return to their original occupation, they get employed in a different occupation or they retire or die – whichever comes first.

PHI is available in the market as a standalone product or can be taken as an addition to either life assurance, pension, or provident fund.
Advantages of having Permanent Health Insurance
The advantages are numerous. Employers who take up PHI for their employees show that they care for employees and maybe rewarded with loyalty, retention of skilled employees, high employee morale, and high productivity.
This is because employees work with peace of mind knowing that should anything tragic happen to them, and their sick leave runs out; they will continue to receive an income.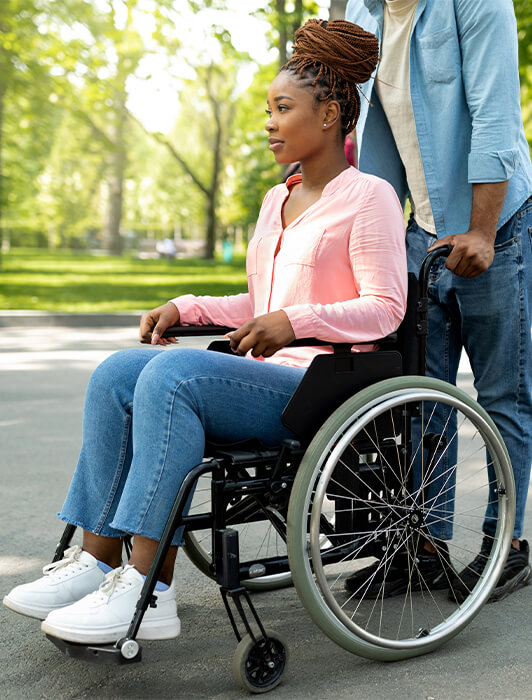 Conditions associated with Permanent Health Insurance
For more information and free quotations - contact us on:
Telephone: +266 22313018 / 52500404/5
WhatsApp: +266 5955 5550
Email: info@thaba-bosiu.co.ls
Website Chat: Speak to our sales executives